Young Family Shorashim now at Temple Israel!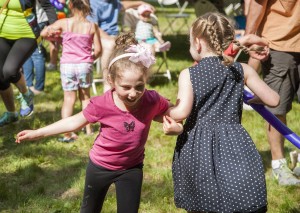 Exciting News from Temple Israel!*
*All families now receive a 1 year membership to Temple Israel, including High Holiday tickets with their school registration. Contact Lisa Kritz for more information.
The TI Shorashim group has begun!
What is Shorashim?
This is a group of people who gather to form a community. The word "shorashim" comes from the Hebrew word "root". The formation of our family group is an opportunity to develop life-long friendships with congregants who have similar interests.
Who is a part of this group?
Young Families with preschool and early elementary aged children will make up the majority of this group. Activities will be geared towards the entire family, focusing on ages 2 – 12  years of age. Siblings younger and older are of course welcome to join us as well. Activities will be planned during the hours of the day that work well with naptime and early bedtimes. We expect all members to be hands on and work together to implement these monthly events. Please be willing to commit to joining us and pitching in as much as your time allows.
Sound good? Join us!
If you are interested in being a part of this group, please complete this for: https://www.surveymonkey.com/r/HK3JDR3
We will then be in touch with more information on our first event!
Please email Lisa Einstein at LEinstein8@gmail.com with any questions.
**Please note you must be a member of Temple Israel to join this  group. All Hertz families receive one year free membership to Temple Israel. Please see Lisa Kritz for more information.
Photo courtesy of Terry Louison Photography