Early Drop Off:
Early Drop Off is offered Monday-Friday from 7:30am with an option for an 8:00am drop off.
At Early Drop Off, the children have the opportunity to acclimate to the school day by choosing the activities that they would like to do. This can range from teachers reading stories, to coloring, Magnatiles, dramatic play, and so much more!
Enrichment:
Hours: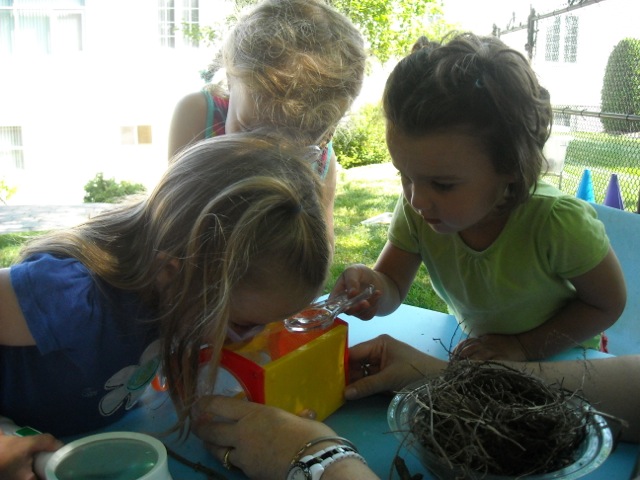 Monday-Thursday, 1-3pm

Friday, 1-2:30pm
Open to all students!! Available for full year or as needed (dependent on space).
Afternoon enrichments enhance your child's morning preschool experience. The worlds of science, math, music, art, and literature are explored in greater depth with hands on curriculum. Themes will be announced and will last approximately 6-8 weeks each.
Our afternoon schedule includes rest time after lunch, the enrichment activity, and outdoor/indoor free play.
Stay and Play:
Hours:
Monday-Thursday 3pm-6pm with a 4:30pm option for pickup.

Friday from 2:30pm-4:00pm.
Stay and Play is a program where your child takes the lead! Our wonderful staff takes the cue from the children for the structure of the afternoon. Activities and projects are offered to the children as well as giving them the opportunity to explore the Stay and Play room and materials.