Hertz Nursery School is a child centered program. Our program: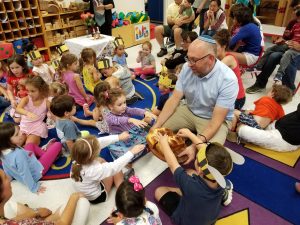 Encourages children's positive self-image.

Encourages children to make decisions and choices at their developmental level.

Encourages children to use words to communicate.

Ignites children's curiosity, while instilling a sense of Jewish core principles and traditions.

Encourages children to experience positive peer and group interactions through individual teacher guidance and group projects and games.

Encourages children to participate in age appropriate fine motor and gross motor activities.

Encourages children to become aware and strengthen their Jewish identity.

Encourages children to have a connection with the natural world through utilizing our outdoor classroom and the natural beauty in Sharon, MA.
With our staff of certified early childhood educators and small student-to-teacher ratio, each child receives individualized attention which allows them to flourish in our environment, and prepares them for success beyond Hertz.