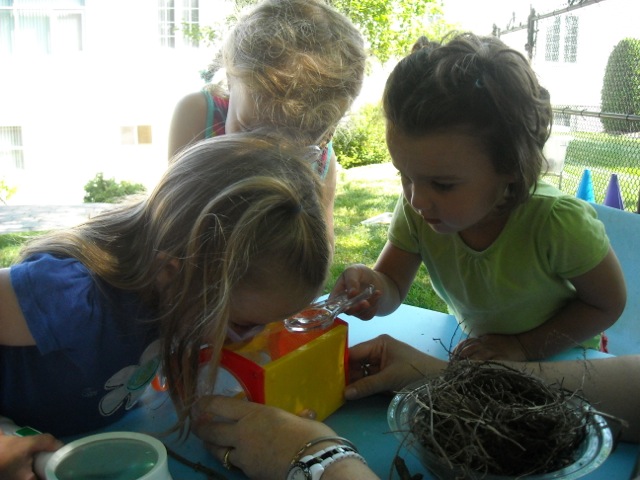 Everyone is invited to participate!
Sign up for the entire year or join us as needed (and space available).
Afternoon enrichments enhance your child's morning preschool experience. The worlds of science, math, music, art, and literature are explored in greater depth with hands on curriculum. Themes will be announced and will last approximately 6-8 weeks each.
Afternoon schedule includes:
Lunch time, quiet play after lunch, the "enrichment", outdoor/indoor free play.
Some enrichment examples include:
Masters of the Art – Children will look at the art style of Eric Carle and work with his style in addition to reading many of his book
Classical music – Series that concludes with a CD of all the music studied.
Cooking may be incorporated with math and science in a popular unit called, "What can you do with a Potato".
Friday enrichment is our special Judaic program – This includes our multi week unit making "Shabbat in a Box" with each child, A Seder Kit, and learning some popular Legends and illustrating them.
Enrichments at Hertz are not only a way to extend your child's day but to give them a wonderful opportunity to spend extra time learning and expanding their interests for new and different things.
Fees:
Monday – Thursday $825.00 for the school year per day. 12:00 pm -3:00 pm*
*Stay and Play option available until 6:00 for an additional fee
Friday $775.00 for the school year per day 12:00-2:30 Stay and Play until 4:00 pm.
Series registration available # of weeks X $35.00
Per diem charges Monday-Thursday $30.00 Friday $25.00
Join us anyday your child does not attend in the morning at 12:15 for some extra time!